已被浏览2105次
更新日期:2019-11-19
来源:盈科律师事务所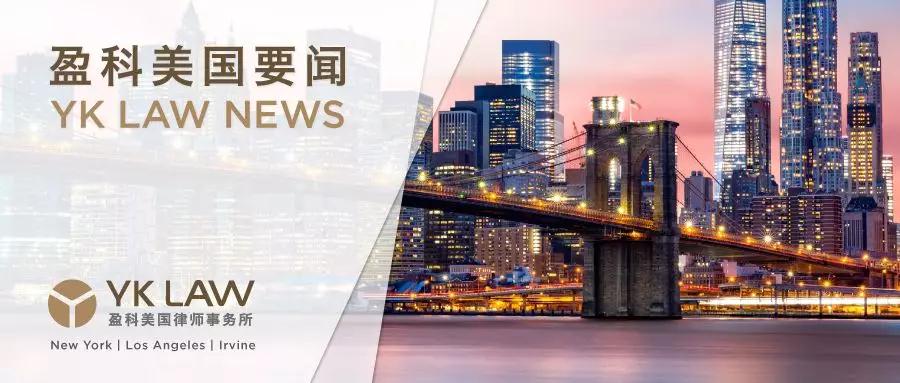 /Please scroll down for English version /
/下拉查阅英文版本/
盈科美国律师事务所宣布,即日起任命其权益合伙人Jesse Weiner(杰西•维纳)为律所的联席管理合伙人,Weiner律师将与盈科此前任命的管理合伙人李永源共同管理律所的日常事务。此外,Weiner律师将继续兼任盈科美国的娱乐法团队负责人。北京市盈科律师事务所还将在履行必要的法律程序后聘请Weiner律师担任其资深外国法律顾问。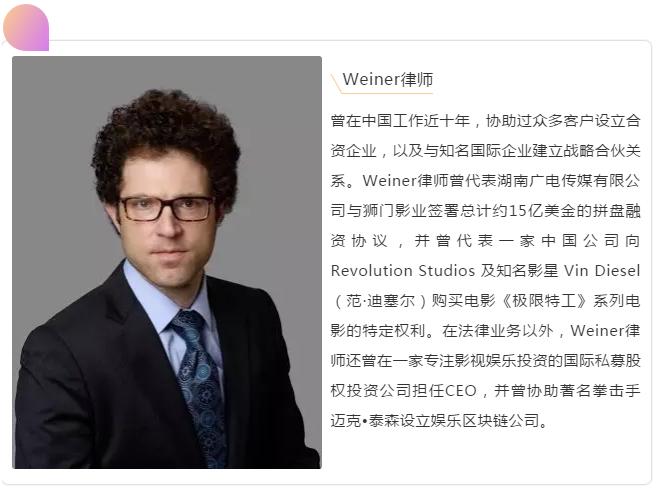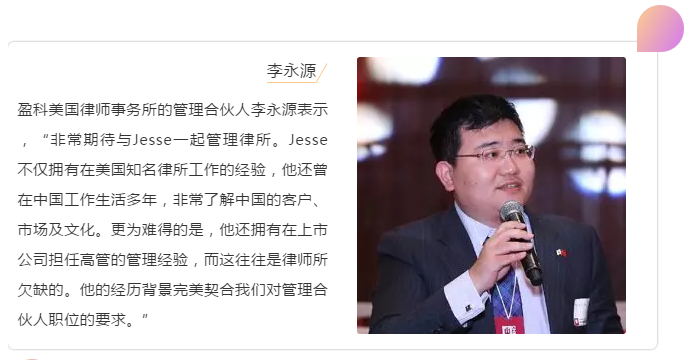 盈科美国(YK Law LLP)是一家提供全方位商业法律服务的国际律所,并专注于公司法、投资并购、区块链、商业诉讼、知识产权及娱乐法等领域。盈科美国目前在纽约、洛杉矶及尔湾设有办公室。盈科美国是盈科全球网络的成员,盈科全球网络目前在全球183个城市拥有超过一万名律师。
Jesse Weiner(杰西•维纳)是美国纽约州执业律师。其拥有乔治华盛顿大学法学院的法学博士学位,并拥有交响乐指挥专业硕士学位。Weiner律师的工作地点为纽约、洛杉矶、北京。Weiner律师的工作语言为英文及中文普通话。
如您有任何美国法律服务需求,可随时通过邮件(info@YKLAW.US)或微信(YKLAWUS)与我们取得联系。
YK Law names Jesse Weiner as Co-Managing Partner
YK Law LLP has named its equity partner Jesse Weiner as the firm's Co-Managing Partner, taking effect immediately. Mr. Weiner will also continue to serve as the chair of the firm's entertainment practice.
Jesse spent almost a decade in China helping to structure countless international joint ventures and strategic partnerships, including the slate financing deal valued at $1.5billion between Hunan TV & Broadcast Intermediary Co. Ltd and Lionsgate, and the recent purchase by a Chinese company of the xXx motion picture franchise from Revolution Studios and starring Vin Diesel. In the private sector, Mr. Weiner has also served as a CEO of a private equity company, as well as helping to found an entertainment-related blockchain company with the involvement of legendary boxer Mike Tyson.
"I couldn't be more glad to have Jesse co-managing the firm with me," said Henry Li, the other managing partner of YK Law. "Jesse not only possesses rich experience working with several major U.S. law firms, but after having spent a good deal of time in China, he is also very familiar with Chinese clients, the China market and culture. On top of that, he also has the experience of operating a public company as an executive. All of his experience makes him a perfect choice for this role."
Linda Yang, founding partner and executive chairwoman of Yingke International said, "I have been working with Jesse for more than five years. I am pleased to have him in our team again and I am fully confident that he can develop YK Law into a huge success. YK Law is a key member of Yingke International and we are ready to provide all resources necessary to support it."
YK Law LLP is a full-service commercial U.S. law firm focusing on corporate, M&A, blockchain, commercial litigation, intellectual property and entertainment practices. YK Law currently operates in the cities of New York, NY, and Los Angeles and Irvine, CA. YK Law is a member of Yingke Global Network, with more than 10,000 lawyers practicing in 183 cities around the world.
Jesse is admitted to practice law in New York and also holds a master's degree in orchestral conducting.